How to:
If you are logged into your microsoft account on windows already you can follow this step first, if not then you will need to sign in first. On the bottom right of your screen you will see a white cloud.
Right click the white cloud and click "settings". You will see see a tab called Backup, click on that and then you will be able to check boxes if you want to backup photos, videos, and screenshots automatically. You will then click on "Manage Backup".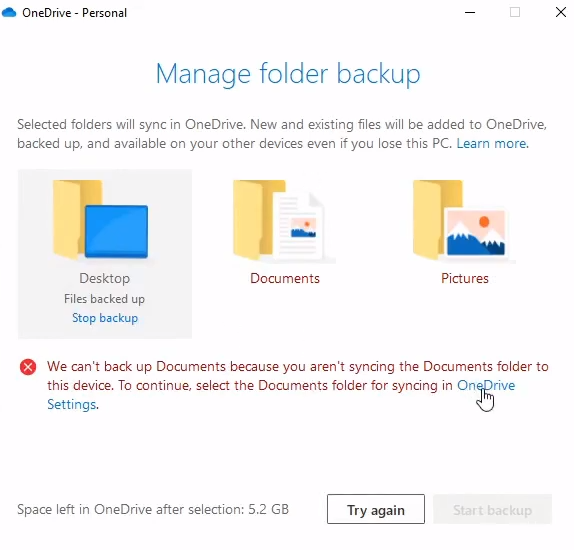 Click on the OneDrive Settings at the bottom. This will allow you to select the files and folders you will like to backup. After that click on twice and then click try again. Then click start backup to begin the backup.
It will begin to backup and it will continue to automatically backup the files and folders you have chosen. You then can right click on the cloud and click view online to find your backup files online!
Kevin Stevenson
Thursday, Nov 21, 2019